Part 2 of the Chilling Adventures of Sabrina spells more trouble for Sabrina and gang.
This post for Chilling Adventures of Sabrina Season 2 contains spoilers.
When we left Season 1 of the series last October, Sabrina (Kiernan Shipka) had finally signed her name to the Book of the Beast after much hesitation. With Season 2 (2019, developed by Roberto Aguirre-Sacasa), Sabrina now goes to the Academy of Unseen Arts full-time, leaving her mortal friends behind at Baxter High.
In this season, Sabrina and Harvey (Ross Lynch) are officially over, and hello Nicholas Scratch (Gavin Leatherwood). I'm loving Nick and Sabrina together, as their relationship solves all the troubles that worried Sabrina last season (aka putting Harvey in danger).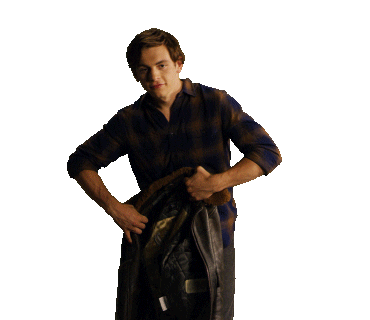 As Sabrina moves on to Nick, it seems like Chilling Adventures of Sabrina has taken a page out of Riverdale's romance playbook as Harvey is now dating Rosalind (Jaz Sinclair), who is one of Sabrina's best friends. I'm not sure what to feel about their pairing (there are rumours that the pair are actually dating IRL) in this season. As much as I love Ros as a character, I just find her and Harvey to lack the chemistry that Sabrina and Harvey had. The reason why I suggested that their pairing was taken out of Riverdale's romance playbook is because there's no reason for them to like one another apart from the fact that Harvey (Veronica) just broke up and he's clearly lonely, so now he's seeking out whichever girl that is closest to him aka Ros (Reggie). I hate how this is a formula that TV writers always follow, it's really getting OLD.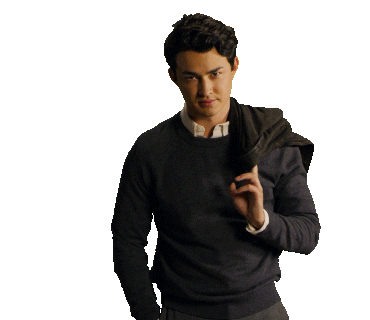 Even though I like Nick, his character this season is written off as the bland bad boy whose only goal is to get Sabrina to f*ck him, or to phrase it nicely—fall in love with him. If he didn't have Sabrina, he probably wouldn't be in most of the scenes that he's in. Compared to last season, Nick got an upgrade in terms of screen time, and I'm not exactly complaining because I like him. But I hate that the writers decided to give his character a lame ass "plot twist", where it was revealed in the finale that Nick was working under the Dark Lord's instructions to get close to Sabrina all this while—what a f*cking lame TV trope! Of all things, Sabrina had to be betrayed!
Similar to an issue that I had with Season 1, every episode of Season 2 still feels like a slow burn to me. I find it extremely hard to binge this series in one seating because the one-hour runtime feels like an eternity. However, the series is still incredibly well produced; the set design is incredible and the visual effects are on point.
And as for the widely used anamorphic lens effect for this series, I must say that they are starting to bother me in this season because in some scenes I feel like my astigmatism is at an all-time high. The wide lens effect tends to make certain scenes blurry, and sometimes I wonder if the shot is even in focus or did my Netflix subscription get downgraded to standard definition 🤔🙄?
Technical details aside, my favourite episodes this season were "Chapter Seventeen: The Missionaries" (S02E06) and "Chapter Twenty: The Mephisto Waltz" (S02E09). The witch-hunter episode (S02E06) was really exciting and I think one of the series' best episode yet, and having Spencer Treat Clark guest star as one of the witch hunters was a really nice surprise.
As the series' trailer had already teased the human form of the Dark Lord (Luke Cook), I was most excited to watch him appear in the finale. Cook, who hails from the Land Down Under 🇦🇺, is extremely gorgeous and charismatic in the little screen time that he has in the final episode. And I liked this episode solely for the scene below (see gif), and NOT because the writers had time to throw in a musical number—that musical scene totally made me laughed-out-loud when I saw Sabrina smoothly entering the ballroom with her golden dress and singing the lines "Masquerade …".
I also kind of feel like the writers of this show are trying to create a wild goose chase every season because Sabrina's final lines in the finale really pissed me off. Last season it was the whole will she or won't she sign her name to the Book of the Beast (SPOILER: in the end she did), and this season after finding ways to entrap the Dark Lord to prevent Hell on Earth, she now wants to go on a mission to save Nick (long story short: his body was used to trap the Dark Lord) from Hell? What a joke. But of course this probably means that the Dark Lord will appear again in future seasons, and I most definitely wouldn't mind that.
I think I liked this season better than the last (only in terms of new characters and production value), but to be honest once I'm done watching Chilling Adventures of Sabrina, I can't seem to remember much of what's going on in the show apart from the major plot points. Soooooo it's kind of impossible for me to compare the previous season with the new season because I can't remember much! They 👏🏻 need 👏🏻 to 👏🏻 shorten 👏🏻 the 👏🏻 episodes 👏🏻
The series really feels so slow and such a drag that most of season two I found myself committing the act of second-screening. In other words, I was passively consuming most episodes as it went by. I don't think the producers will shorten the runtime in future episodes, but I sure hope as hell that each episode won't be dragged out like how it has been for the past 20 episodes.
Rating: 3/5